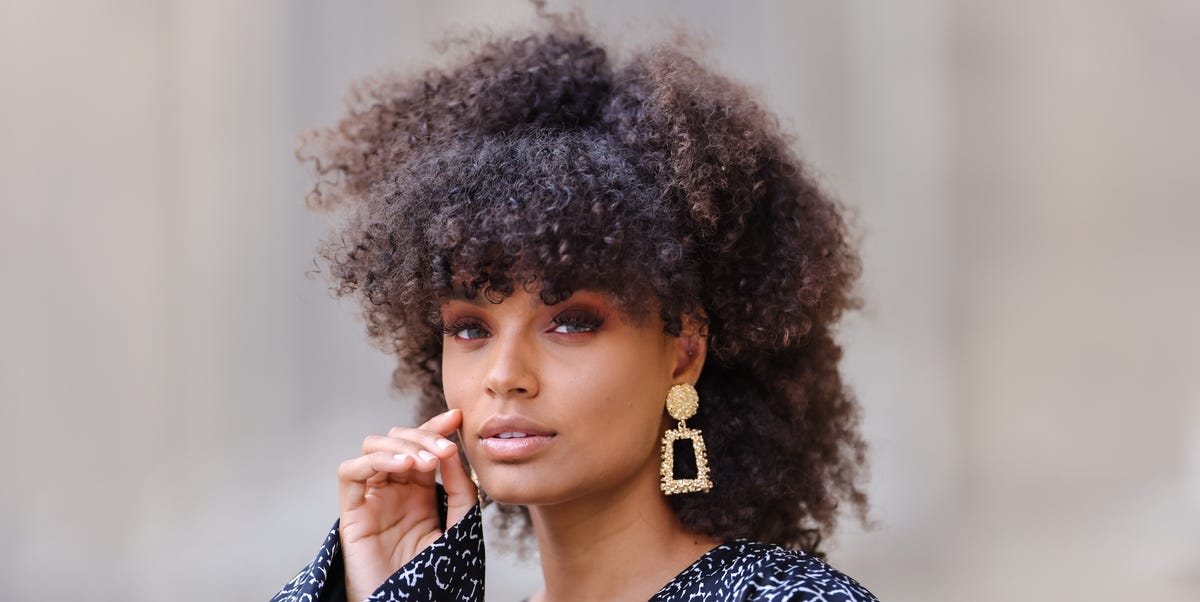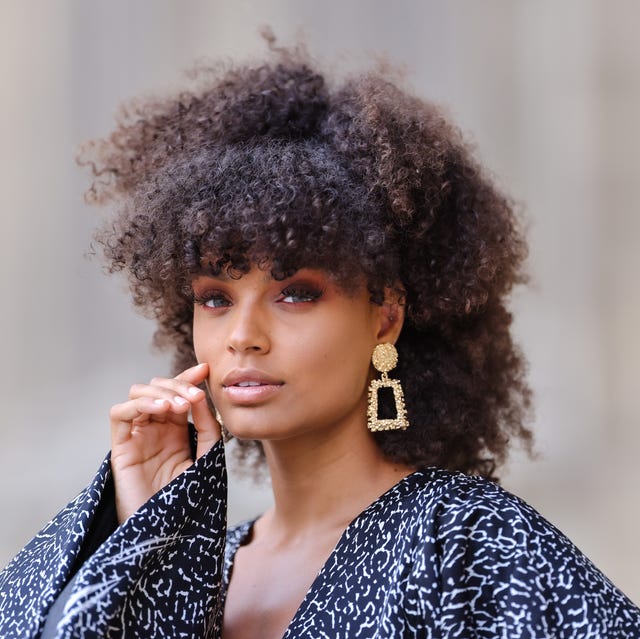 Edward BerthelotGetty Images
Remember makeup? Those powders and creams and sprays we'd use to enhance our natural features and sometimes confuse strangers? No? If I close my eyes I can almost recall what I looked like with lipstick on. True, I haven't considered makeup since about February 2020, but I can still remember how fun it used to be. Now that the world has slightly re-opened and people are starting to unleash the lower halves of their face to the public again, it might be time to re-up your stash of makeup products. The excitement I feel about being able to go out of my house with lip gloss is truly upsetting. Of course, by now most of my products have hit the expiration date (This is a real thing! Look it up!) so it's time to buy a few more staples for my collection. And just like paper towels, vacuum bags, and all those other household essentials, Amazon is the place to go for makeup must-haves. Below, find the best of the best, from highly-rated mascaras, to tried-and-true eyebrow pencils.
1 Sky High Washable Mascara
Maybelline New York amazon.com
Ever want to flutter those lashes so hard you create a nice breeze? That's how long and fanned out this mascara will make your lashes. Move over, Butterfly Effect.
2 Magnificent Metals Liquid Eye Shadow
If the bottom half of your face is covered with a mask, let your eyes say, "Hello, I wish to go to a disco with you." Then go shine at the club or grocery store with the glitter on your lids.
3 All Nighter Long-Lasting Makeup Setting Spray
Urban Decay amazon.com
$63.00
Sweating off your makeup is so passé. A couple spritzes of this will make it last through the summer heat so you don't need to touch up a single thing.
4 Flashy Cream Highlight
Tata Harper amazon.com
$42.00
A believable glow will make your cheekbones pop out of your face (and that's a good thing!). This cream highlight from Tata Harper is super subtle and beautiful, plus good for the environment.
5 Eye Pencil
jane iredale amazon.com
$17.00
This animal and earth-friendly eyeliner is so smooth and easy to blend out, if that's your thing. 
6 WUNDERBROW Makeup Waterproof Eyebrow Gel
Wunder2 amazon.com
$22.00
If you really want mega brows, this is the product for you. None of this gentle, slight enhancement stuff. This is exclusively for Brooke Shields levels of drama.
7 Ink Airy Velvet Lipstick
Peripera amazon.com
$11.00
For a velvety, bitten look, this lipstick is so soft you might forget you're wearing it. It leaves a subtle stain on your lips so even after most smooch session you'll still have some color.
8 Hoola Matte Bronzer
Benefit amazon.com
$19.97
Tanning in the sun is bad for your skin. You know what's better? Faking it with some bronzer. 
9 Fit Me Matte + Poreless Liquid Foundation
Maybelline New York amazon.com
This hasn't been a great skin year for everyone. Eliminate pores, blemishes, and oily patches with this matte foundation. Who says you need to be in front of a camera to be camera-ready?
10 Natural Limitless Lash Mascara
If you're into feathery, cruelty-free lashes, this mascara from ILIA will get you there. It's natural yet enhancing, like Botox performed by a skilled derm.
11 Butter Highlighter
Physicians Formula amazon.com
$10.95
Aptly named, this highlighter could easily be spread on toast. It gives a powerful (and I mean powerful) highlight without feeling chalky. 
12 Le Riot Lip Gloss
Haus Laboratories amazon.com
Lady Gaga made this lip gloss, so you know it's designed to dazzle. Give your pout some drama and blow a kiss to a stranger.
13 Healthy Skin Radiant Brightening Cream Concealer
Neutrogena amazon.com
$12.99
Covering up a pimple is all well and good, but this product does that while actually dosing it in skin-friendly ingredients. This takes "fake it until you make it" to a whole new level.
14 Blush Bomb Color Drops for Cheeks
Flower Beauty amazon.com
$9.99
I don't like it when my grandma pinches my cheeks anymore, but that doesn't mean I don't want a natural rosy color there. A slight pattering of this liquid blush gives the same result minus the pain.
15 Brow Gel
Anastasia Beverly Hills amazon.com
$22.00
With clear or tinted options, this brow gel will. Not. Budge. Set your brows in place for the entire day without worrying that a stiff breeze will move a single hair.
16 Luminous Dewy Skin Mist
Summertime is all about the dew factor, so why not level it up with this mist? It's ultra-fine,  meaning it doesn't feel like an attack on your face, plus it's infused with skincare ingredients to actually help your face.
17 Full-On Plumping Lip Polish
Maybe you missed your lip filler appointment or maybe you're scared of needles, but that doesn't mean your pout shouldn't have any fun. This tingly lip gloss plumps while delivering insane color and shine.
18 Baked Blush
Also known as the best drugstore blush there ever was, this compact gives a sun-kissed glow to every cheek it graces with its presence. 
19 Stay All Day Waterproof Liquid Eye Liner
A cat eye is a power move, but it's so hard to find a liquid liner that doesn't budge, smudge, or stop working immediately after opening. Stila made this one to fix our woes, and damn, it works so well.
20 Ultimate Shadow Palette
You don't have to be a makeup artist to use this palette of earth-tone, your-eyes-but-better shadows. Mix 'n match to create looks that range from subtle to smokey.
21 Lasting Finish 8HR Lip Liner
2021 is the year of the '90s pout, and you can't achieve that look without some brown-tone lip liner. This one from Rimmel won't budge an inch, and will definitely be featured in all your selfies this summer.
22 Crème to Powder Waterproof Eyeshadow Stick
Here's an eyeshadow stick that is everything you could ever want and more. With a range of glorious colors, this cream to powder formula will boost every eye look you create this year.
23 Easy Breezy Brow Micro-Fine + Define Pencil
It's always full brow season, but unfortunately not all of us won that genetic lottery. Fake some fullness with this micro pencil that can mimic actual hairs for a believable brow.
24 Crème Cheek Blush
The best makeup look this summer? Clean skin with a believable swipe of cream blush. This version from Jessica Alba's line is easy to build, simple to blend, and always looks natural.
25 Photofocus Eyeshadow Prime
Wet & Wild amazon.com
$4.99
You spent all that time making sure your eyeshadow looked great but now, ten minutes later, it's creased and not at all where you placed it. This eyeshadow primer will make sure everything stays exactly where you want it to.
Tatjana Freund Beauty Commerce Writer Tatjana Freund is a Beauty Commerce Writer, covering makeup, skincare, and haircare products and trends.
This content is created and maintained by a third party, and imported onto this page to help users provide their email addresses. You may be able to find more information about this and similar content at piano.io